A show for you, no matter what you're going through.
Dawson McAllister is back and his live online show debuts April 1st at 7pm CST!
Dawson wants to talk personally with you!

"I'm going to be live online for you every Sunday night and I can't wait to talk to you.
If you are struggling and need advice, give me a call!" – Dawson
Never miss a show, sign up to get my texts:

To talk with Dawson, call 1-800-394-HOPE (4673)
on Sunday nights, between 6:45pm and 8pm CST.*
*You can leave a message during the week to have the opportunity
to talk with Dawson the following Sunday night.
Listen to past shows
Do you want to be encouraged, inspired and informed? Sign up to receive a weekly text message from Dawson McAllister.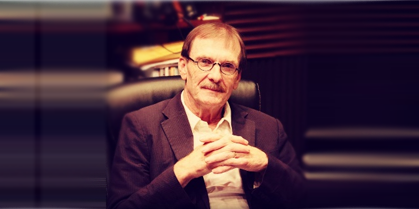 More than 40 years ago, God called Dawson as a spokesman to, and for, the American teenager. Dawson has written 18 books designed specifically to reach teenagers. In the 1970s he pioneered the Dawson McAllister Student Conference, a youth group conference model that over 20 years grew to arena-sized events and resulted in more than a million students learning deep truths about the Kingdom of God. Over 100,000 made decisions to follow Christ.
In January 1991, God gave Dawson and his team a new opportunity: To reach young people through Christian radio. Starting on five stations, his call-in talk show, Dawson McAllister Live! (DMLive), grew to 250 stations. In 1994 it was voted National Religious Broadcasters' Talk Show of the Year.
While the reach of radio was startling, more was needed to rescue young people from their deep dilemmas. In late 1991, Dawson founded TheHopeLine — an off-air rescue line where more than 1.2 million one-on-one conversations have provided emotional and spiritual triage for 13- to 29-year-olds who were struggling with everything from addiction to despair. Since 2010, TheHopeLine's HopeCoaches have also handled more than 30,000 suicide interventions. In addition, Dawson and his team have built a Christian community of care, making tens of thousands of annual referrals to nearly 20 trusted partners.
In 2005, God led DMA to pioneer once again by creating a Top 40 version of Dawson McAllister Live! It began airing on Top 40 stations in January 2006 and aired nationwide for more than 10 years, delivering "clear thinking and right values" to hundreds of thousands each week.
Today, Dawson has launched yet another new version of his award-winning call-in show. Dawson McAllister Live! online is available exclusively at www.dmlive.com, as is his weekly topic-driven podcast.
Dawson did his undergraduate work at Bethel College in Minnesota and his graduate studies at Talbot Seminary in California.  He has an honorary doctorate from Biola University. When not in the studio, he is at home with this family on a farm just south of Nashville, TN.